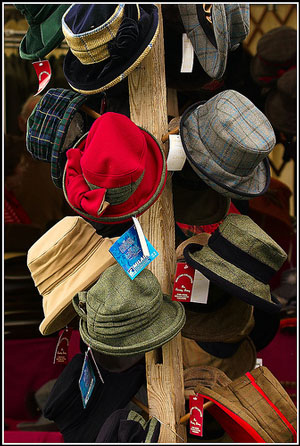 This is a three part series on how solopreneurs can use inbound marketing to increase their online visibility and drive more leads.
Solopreneurs or business owners who work in a business by themselves have to wear many hats — sales, marketing, fulfilment, customer service, and billing.
In a recent blog posting, Chris Brogan talks about the small business rule of thirds. Taking that concept and applying it to a solopreneur works like this. Ideally, a solopreneur would spend a third of his time getting new clients, a third of his time completing work for clients, and a third of his time managing existing clients and performing administrative work. It's extremely easy for this focus to be unbalanced because a business owner will spend the most amount of time on what is in his comfort zone and the least amount of time on what he enjoys doing least.
Fortunately, for the solopreneur, inbound marketing is a system that makes the process of getting new clients from their website repeatable and measureable.
Blogging Creates Online Visibility
A typical small business website will have up to ten pages that describe the business, its products or services, and give background about the business owner. While it's possible to achieve high visibility on the search engines for a website like this with a five year old domain and a bunch of authoritative inbound links, the best chance a business owner has of increasing his online visibility is by blogging.
3 Benefits of Business Blogging
For the solopreneur, regularly contributing to a business blog does three things to increase their online visibility:
Provides the search engines with more content so there are more chances the solopreneur's website will appear in the search results
Allows the solopreneur to create fresh content for their website which the search engines love
Gives the solopreneur the ability to focus on a target keyword phrase in each blog posting
While business blogging requires some time commitment or financial commitment, it has the most impact on helping a solopreneur create sustainable online assets that increase online visibility.
Is anything holding you back from contributing regularly to your business blog?
Image by Dave-F
Free Inbound Marketing Plan Template
Solopreneurs! Work smarter, not harder. Inbound marketing will help you with your targeting so you attract the right visitors to your website and create valuable conversions.
If you don't have one already, here is a free template that will help you make sure you have clearly identified and aligned your business objectives and marketing activity.