The job of search engines is to display the most useful websites based on the keywords users search on.  If Google can't return the most relevant results, users will lose faith and search somewhere else.  All the search engines use their own sophisticated algorithms to return sites that have the most useful, trustworthy content in rank order.
Think of search engine results as a big popularity contest.  They only show the most authoritative websites at the top of the page.  Accelerated Online's SEO services optimize your website for Google, Bing and Yahoo.
Here's how it works:
We meet with you to discuss your business and services and your typical customer profiles.
We do extensive keyword research to identify the best keywords to target that will bring the right visitors to your site.
We deliver a well-structured website easily crawled by search engines.
We create an SEO Plan that details the activities we're working on to get you visibility.
We work to get you results!
We are SEO experts and have helped hundreds of small businesses get traffic from the major search engines.  We know the right levers to pull to get you long term success.  We also recommend producing an online video that not only helps website conversion, but is another way to promote your company on the Web.
Contact us today to discuss how we can create an SEO plan to increase your company's visibility.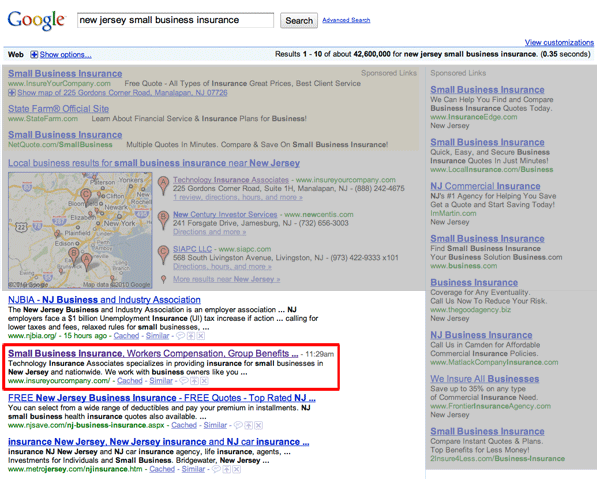 The red box highlights a website in the natural search results on Google.