Accelerated Online realizes that small businesses know they need to be online, but don't always have the time or resources to focus on local Internet marketing.
That's why we started Accelerated Online.  We see too many small businesses get taken advantage of by big companies and local agencies who claim to be experts, but deliver little value.  We've helped hundreds of small businesses like yours succeed in finding new customers through the Internet.  Let us help you.
Online marketing is always changing.  Keeping up with the latest tactics is our job, not yours.  But what's new isn't always what's best.  Accelerated Online is going to recommend a strategy that is right for you and fits your budget.  You can trust us to help grow your business through Internet marketing.
---
About the founder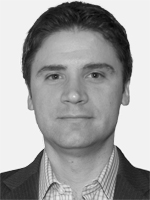 David Lelong, founder of Accelerated Online, specializes in working with local companies to establish and enhance their online presence.  He has over ten years of experience helping companies take business ideas and transform them to technology products for generating growth.
Formerly the Director of Web Site Products at LexisNexis Martindale-Hubbell, David was responsible for providing small law firms with web site solutions to market their practices effectively online and develop new client relationships.
Prior to this role, David held product management and product marketing positions at Avature, iCrossing, Yahoo!, and HotJobs.com where he successfully executed bringing multiple technology and service offerings to market.
David has a dual-degree in Management & Technology from The Wharton School and the School of Engineering and Applied Sciences at the University of Pennsylvania.