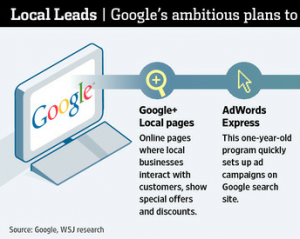 Last week, Google+ Local was released which turns out to mostly be an interface enhancement and a process change for users who want to leave reviews.  Now, they must have a Google+ account and can no longer leave reviews anonymously or behind a pseudonym.
For business owners, there were no major changes that affect the creation and management of their business data on Google in the Places dashboard.  However, I think the change does place a greater importance on the Google+ business page and, now, it's more important than ever for business to create a Google+ business page and plan to post some updates.
A recent article on the Wall Street Journal discusses the features that Google is planning to release in July that are directly targeted to local business owners to help them market and interact more effectively with customers.
Google has been trying to engage local business owners with new capabilities, but has not been able to gain traction mostly because of the complexity of using the tools and the lack of support.  While Google does provide support for direct revenue-generating programs like AdWords Express, for business owners who wanted to create a good Places (now Google+ Local) profile or fix data issues, they were most on their own.
Here's a summary of the features Google is targeting directly to local business owners:
Google+ Local pages – gives business owners a way to market their products and services on Google search results and Google maps.
AdWords Express – simplified version of Google's flagship AdWords product that lets business owners run pay-per-click ads targeting keywords determined by Google based on the business' category.
Offers – Groupon clone that allows business owners to run daily deals promoted to Google Offer subscribers.  The split between Google and business owners and payment terms are supposed to be more favorable than those offered by competitors.
TalkBin – Company was acquired by Google last year and lets in-store customers send business owners feedback via text message.
Wallet – Payment mechanism that lets people make purchases in-store using their smartphone.
Punchd – Another company acquisition and smartphone application.  Customers can accumulate loyalty points in-store using their smartphone.
Delivery – Service is still in development, and it's designed to help stores deliver physical products to customers' homes and offices quickly.
It's quite a range of offering designed to further involve local business owners on Google.  With everything from marketing to payments to measuring customer satisfaction to product fulfillment, Google seems to have the entire local customer lifecycle.  It will be interesting to see how these play out from both the business owners' and customers' perspectives.
Do you think these Google features will actually help local business owners and customers?
Free Local Marketing Plan Template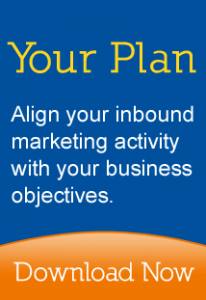 Online presence optimization is a key ingredient in your local marketing plan. You want to clearly identify your target customers and how they are searching for your services online.
If you don't have one already, here is a free template that will help you make sure you have clearly identified and aligned your business objectives and marketing activity.