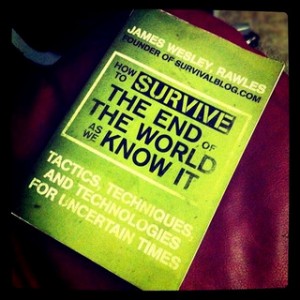 Google has been on a tear lately making updates to their algorithm to increase the quality of search results and reduce the amount of spam sites that populate the search results.
Details from Search Engine Land about each update are here:
January 2012 - Panda 3.2 Update
February 2012- Panda 3.3 Update 
March 2012 - Panda 3.4 Update
April 2012 - Panda 3.5 Update
April 2012 - Penguin Update
Many sites have had their traffic decrease significantly in the past two months while others have not had seen any impact or have seen an increase in traffic.
When you look at what each of these updates reward and penalize, it's the types of behavior one would expect to see or not see on a website.
Panda has been all about relevant, quality content and site speed and filtering out sites that contain thin content or overwhelming concentration of ad space.  Penguin is all about improving the filter to detect nefarious SEO tactics like keyword stuffing, link schemes, cloaking, and duplicate content.
So what does this mean for you when optimizing your website (or a client's website)?
Optimize for the Long Haul
Remember, SEO, one tactic used in inbound marketing, is a marathon and not a sprint.  If your business needs a quick injection of visibility, then consider some form of online advertising.  Make sure the economics truly make sense when you look at cost per click and target audience volume and that you can sustain the campaign long enough to be effective.
The people behind the Google algorithms are just people.  They sit and decide what qualifies as the most relevant search results, then they go implement their decisions in code.  With today's technologies, the decisions the engineers make to determine what qualifies as relevant search results can be more closely replicated by computer algorithms and that's how the Google algorithm improves.
With a long-term mindset, keep adding relevant content to your website and attracting healthy inbound links, and you won't have to worry about future changes to the Google algorithm.
Image by Collin Harvey
Have your sites been affecting by the recent Google updates, and what are you doing about it?
Free Inbound Marketing Plan Template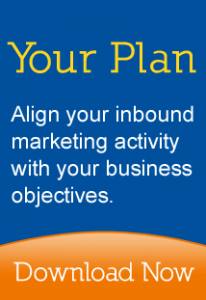 Online presence optimization is a key ingredient in your inbound marketing plan.  You want to clearly identify your target customers and how they are searching for your services online. If you don't have one already, here is a free template that will help you make sure you have clearly identified and aligned your business objectives and marketing activity.
Download the free Inbound Marketing Plan template now