Last week, Google released a highly anticipated featured to Google+ — business pages.  Now, any organization can create a presence on Google+ and use the Circle and Hangout features to connect to prospects and customers.  Similar to Facebook and Twitter, Google+ allows your to post updates about your business and interact with followers.
Does your business need to be on Google+?  Time will tell, but the first step is setting up a profile for your business and letting others know that your now setup on Google+.
Step 1) Start the creation process by going to http://plus.google.com and click on the Create a Google+ Page link in the right sidebar.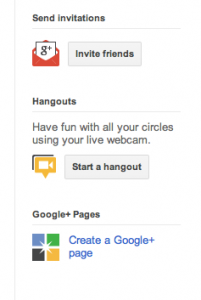 Step 2) Select the type of organization you are.  Different information will need to be completed and will be displayed depending on the type of your organization.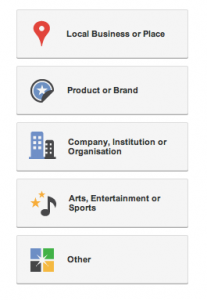 Step 3) Complete basic info about your organization including your page name (use your company name here), website, business category, and privacy settings.  For most effectiveness, leave the privacy settings on the default "Any Google+ user".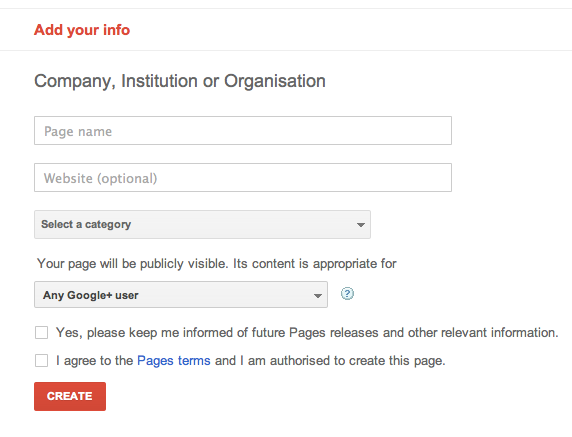 Step 4) Write a brief tagline or statement that describes how your company helps its customers.  Add an image or logo that will represent your company visually on Google+.
Step 5) Tell people in your existing circles on Google+ about your new company page, and give them a reason to start following you.  This message will come from you and not your new page.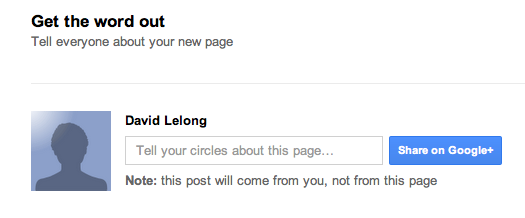 Step 6) You're all set!  One last thing to note, you can act as your Google+ page or as yourself when creating posts and following others.  There's a toggle on the left side of your page that allows you to easily switch back and forth.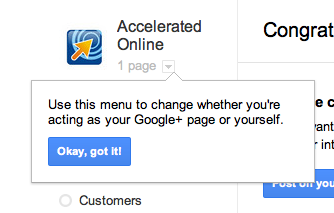 Are you going to create a Google+ page for your company?
Free Social Media Strategy Template
Are you overwhelmed by the number of social media sites and don't how to integrate social media into your sales and marketing plans?.
If you don't have one already, here is a free template that will help you clearly identify and align your business goals and social media marketing activity.