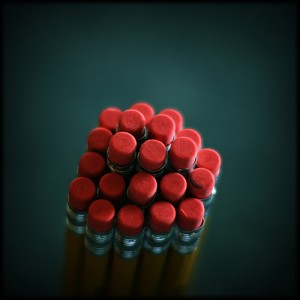 Staying on track and consistently writing blog postings is no small feat.  It's especially challenging if it's only one of many things you need get done for the day.
Three tips that will help you blog more consistently
Create an editorial calendar.  By knowing your blog topics ahead of time, you will save a tremendous amount of time figuring out what to blog about next because you've already taken care of the planning.  To create an editorial calendar, first identify the general themes that are important to you and your blog readers.  Then, plan out 3, 6, or 12 months worth of blog postings that fit into those general themes.
Outline blog postings during down time.  Instead of watching another re-run of Everybody Loves Raymond or staring at the ads on the subway, use that time to outline a few blog postings with 3-5 key points.  When you're ready to complete the blog posting and publish, you'll already know what position you're going to take and all you have to do is fill in with some details and examples.
Make blogging a priority.  On days that you will be publishing a blog posting, do it before checking email, voicemails, or social media updates.  These are easy distractions, and most of the time, contains other people's priorities, but not necessarily yours.
Chris Brogan describes publishing blog content as providing "air coverage" for helping accomplish your business goals.  I think this is a great analogy because through blogging, you can present a specific point-of-view to your largest audience.  Then, when you distribute your blog postings to your social networks, you give the air coverage more laser precision.
I've discussed the benefits of business blogging in the past, and with these 3 tips, you should be able to remove any roadblocks that stand in your way of publishing consistently.
Image by the trial
What are techniques help you write blog postings on a regular basis?
Free Content Marketing Plan Template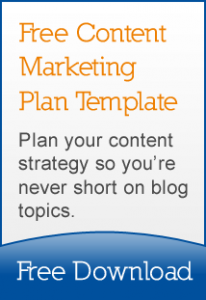 This free template will help you plan your content marketing activity from identifying your target audience to creating an editorial calendar for managing what to post when.
Use the plan to better manage your blogging activity so you're never short on ideas and you always have your target audience in mind when writing.