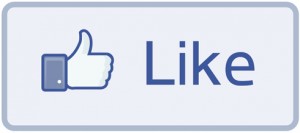 Your Facebook page is not doing anything for your business unless you have fans because it's your fans who will help amplify your business presence on Facebook.  Once you've initially created your Facebook page, take care of these six things to ensure you've created a robust Facebook page that people want to like:
Complete your Facebook page profile with as much information as possible.  This includes location (if applicable), description, about, services, and website address.
Upload a relevant profile image that contains a brief overview of your business services, contact info, and call to action.  The dimensions for a profile image are 200 pixels wide by 600 pixels high so you have some room to include relevant detail.  Since the profile image remains fixed no matter where people are on your Fan page, it's a valuable marketing component — include some small graphic on the profile that you can select  to use as your Facebook page thumbnail that will appear in your fans' newfeeds.
Upload other relevant images because a Facebook page now displays up to five images across the top of the page.  Your proper logo can be one of the image files you upload.
Create some posts on your wall.  Before you invite any one to become a fan, you'll want to have at least ten good wall posts or status updates that are compelling and give your potential fans an idea of your area of expertise.
Upload any videos that you have on your website or YouTube.  Video is the preferred means of content consumption for many people so adding videos to your Facebook page will attract those people who want to view video content.
Add the SlideShare and Scribd apps so you can showcase some select PowerPoint presentations and PDFs on tabs on your Facebook page — if you haven't already uploaded any presentations, whitepapers, or ebooks to these sites to distribute, now is a good time.
Once you have a complete and content-rich Facebook page, the next step is to invite people you already know such as friends, acquaintances, colleagues, and clients to like your Facebook page.  Getting relevant fans to like your page is what creates the leverage that social media provides to any small business.
Have you included other things on your Facebook page that your fans love?
Free Social Media Strategy Template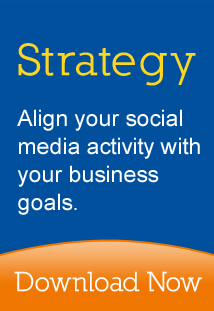 Are you overwhelmed by the number of social media sites and don't how to integrate social media into your sales and marketing plans?.
If you don't have one already, here is a free template that will help you clearly identify and align your business goals and social media marketing activity.