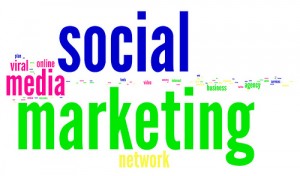 Has social media marketing killed SEO? This is a popular question now being debated by social media and SEO experts. To those trying to figuring which online marketing tactics to use to increase their online visibility to grow their businesses, the answer is both social media marketing and SEO are critical to driving more business from your online presence.
Social Media Marketing Defined
If you think social media marketing is all about increasing your number of followers on Facebook and Twitter and sending them updates about your business, then you're in for a lesson. While Facebook and Twitter are effective tools for distributing updates to your followers, they also play an important role in your SEO strategy.
Links, Comments, Likes, and Re-tweets
What do links, comments, likes, and re-tweets have in common? They are all indicators of the popularity of a piece of content. When Google first launched, they differentiated themselves by taking into consideration the number of inbound links that pointed to a web page. The theory was that more relevant content would have more sites linking to it and those pages should appear first in the search results. Once search engine optimization specialists grew savvy about how to influence search engine results, Google needed to start tweaking their algorithm to provide searchers with more relevant results.
Social Media Activity Improves Search Engine Results
Today, with the proliferation of blogs and social network activity, there are new indicators that can help search engines to determine which content is the most relevant. Those blog postings with the most comments, most likes, and most re-tweets are going to be examined a little more closely by the search engines because that activity is happening for a reason.
For content creators, it's not going to be as easy as just getting a ton of comments, links, and re-tweets. The feedback supplied by people will still need to be relevant to the topic, but creating remarkable content is going to play a much larger role in your SEO strategy as opposed to just cranking out content and acquiring inbound links. These social media indicators are going to make the search engines work better for everyone.
What do you think of the role social media plays in your SEO strategy?
Image by esocialmediashop
Free Social Media Strategy Template
Are you overwhelmed by the number of social media sites and don't how to integrate social media into your sales and marketing plans?.
If you don't have one already, here is a free template that will help you clearly identify and align your business goals and social media marketing activity.