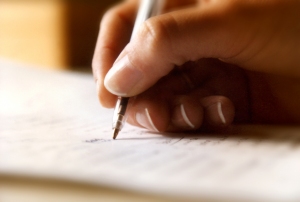 Writing for the web is often taken for granted by small businesses who are trying to manage their website by themselves.  This is why you see 1500+ word pages that require a significant amount of scrolling to get through it.  Most of the time, however, readers lose interest after the first or second page down.
Here are three techniques you can use to effectively convey your message with your website content.
Limit Your Content
A good rule of thumb is to keep your word count for a standard web page around 400 words.  If you plan to go beyond 400 words, then plan to create another page.  This makes it easier for your visitors to consume information, and it increases the number of pages available to web crawlers where you can focus on specific keywords.
For blog postings, I recommend cap each posting at 250 words.  This helps keep blog postings short and to the point, and it also makes it easy for you to have a tangible goal when posting.  250 words can be written very easily by most people.
Use Headlines
By using headlines, you make it easy for your visitors to easily scan content, and they can decide what to read in more detail.  When your headlines are relevant to your page heading, it is quite effective.  It also helps to break up paragraph text into more digestible chunks.
Use Bulleted Text
Bullets make it easy for your visitors to scan your content and focus on individual items that may be most interesting to them.  They're a nice break from paragraphs and can also help you focus your message.
So I've gone beyond my 250 word limit already, and I've only been writing for 15 minutes.  There are several more techniques that I want to share that will help you write more effective website content.