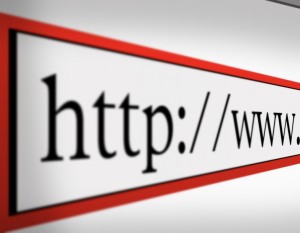 You've been thinking about doing some Internet marketing, and you know you need to get a website up for your business.  However, it seems like there are thousands of options out there.
You can help narrow these options by keeping in mind that while a website is more technical than a printed brochure or sign, it is first and foremost a marketing tool.
Your website can be a limitless means to tell prospects what makes your business different as well as to feature real-life client success stories.
Your typical website options are:
Completely do-it-yourself – templated design and content that you implement yourself
Semi do-it-yourself - templated design and templated content that can be personalized and implemented by you
Semi custom – personalized design and personalized/original content that is implemented for you
Completely custom – design created from scratch and original content written and implemented for you
The price for each type of site increases as you move from top to bottom, but the value increases as well, especially from an online marketing perspective.
In addition, the types of vendors that offer these services varies.  You may find any of these following types of website providers:
Internet service providers like Verizon, Comcast, and OptimumOnline
Hosting providers like GoDaddy, Register.com, and 1and1.com
Independent website solutions like Homestead, Intuit, and SquareSpace
Website designers on guru.com or elance.com (US-based and offshore)
Vertical website solution providers like Officite (dental), LexisNexis (legal), CPASiteSolutions (accounting), RealPro Systems (real estate)
Internet marketing consultants
Digital agencies
We can map each of these vendor types to criteria that can help determine which option makes the most sense for your business.
H = High, M = Medium, L = Low
[table id=2 /]
The first four definitely tend to be less expensive, but they also require the most time and guidance from you.  Vertical solutions work well, if you want something basic that is sometimes weak on design, and  the quality of content depends on how much you personalize the content they provide.  If you don't mind having a generic site that requires a little work from you, then this option is a viable choice.  For small businesses, working with digital agencies is usually much too expensive.  The output, ongoing measurement, and recommendations are usually quite good, but you pay for it.
In my opinion, the sweet spot for a small business is working with a knowledgeable Internet marketing consultant who understands your business objectives and knows how to effectively market small businesses like yours online.  The website they produce should look professional, read well online, and have some visibility in the search engines.  They should be able to provide you with access to a website analytics package or send you monthly reports that show changes over time.  Finally, they should be able to provide you with recommendations on other ways to use the Internet to meet your business objectives.
A website is great way to get started with Internet marketing, but there are definitely benefits to doing more to enhance your online presence.